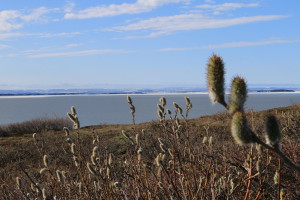 I slept in a bit and woke up to a thick layer of fog outside my window. The temperature outside was a breezy 40 degrees Fahrenheit. I grabbed a quick breakfast and got to work. Lunch snuck up quickly and (predictably) it left me in a near food-coma like state. Over the past several days, we had wandered to many places around town. However, the one place I still wanted to explore was the beach. We all packed our bags after lunch and headed toward the beach for a hike.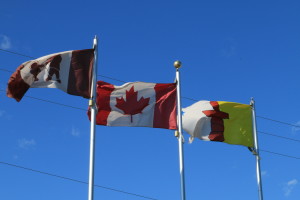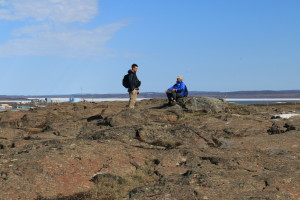 What I saw there made me consider this beautiful place through a different lens.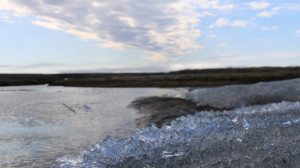 When I was a sophomore at Saint Louis University, I took a course titled "Conservation Biology" with Dr. Tom Valone, Ph.D. In the first week of class, Dr. Valone mentioned a disturbing, but vital, assumption that is made in every situation regarding conservation biology.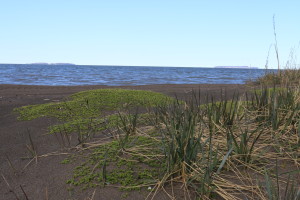 The primary assumption is that humans have impacted every ecosystem on the planet, and in order to manage an ecosystem, the human element or role in each system must be acknowledged. There are the obvious signs of this principle of human impact, such as a town constructed where a forest once grew or a commercial fishing ship that pulls in 100 tons of fish per year. This assumption might seem unimportant and obvious, but consider for a second what this means on a large scale.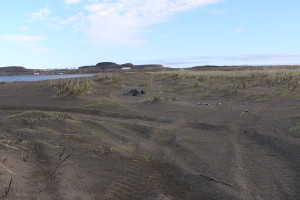 If you decide to travel to the middle of the Amazon rainforest, the highest peak of Mount Everest, the continent of Antarctica, or the bottom of the ocean, a human impact, or footprint, is visible here too. Partially due to globalization and population growth, there is no longer any place on earth where we can actually say with certainty that the area is "untouched."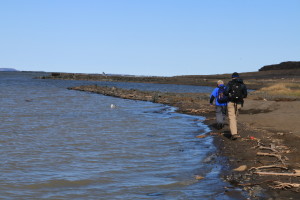 This is a sobering fact. Okay, I will be honest – it is simply depressing. As we walked onto the beach outside Kugluktuk, the lecture from Conservation Biology replayed in my mind as I was confronted with one example of the impact we have left – trash.
Trash of all shapes, sizes, colors and compositions could be found along the shoreline. Coke cans, grocery bags, Styrofoam cups, fishing line, potato chip bags, and plastic bottles were scattered everywhere. Even a canoe lay buried in the sand, forgotten by its previous owner.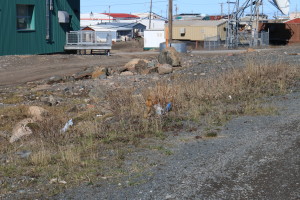 The item that stood out to me most of all was a small green alien with three eyes. This extraterrestrial visitor had apparently been chosen by "The Claw" to spend its days floating around the ocean. The organism was actually a toy from the movie Toy Story and it was floating at the water's edge.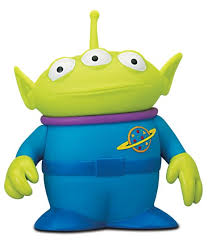 Planet earth had not seen an alien creature like this before. In fact, in many ways all of the trash on the beach would have been considered alien not long ago. A century ago, humans had the potential to impact the planet on a global scale. However, the extent and magnitude of that impact has increased significantly from past to the present. The trash found on this remote beach in Kugluktuk is one example of how much larger our footprint on earth's ecosystems has grown.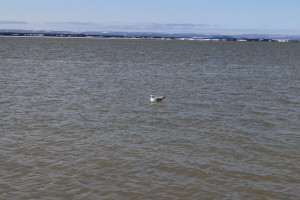 As we walked along the shore, I found myself overwhelmed by the extent of the problem. Trash was everywhere, and there seemed to be no way to stop the flow of new trash. I believe that individual actions can have a large impact. When I saw so much trash in a place that I expected to be pristine, I shut down. I could not muster my normal response, which would be to do what I could to improve the situation – it all seemed too much. However, with any gargantuan task, it is important to remember that even small moves in the right direction can shift momentum. I decided to pick up ever piece of trash that was directly in front of me on the return trip. By the time we had returned to the main hill in town, I had an empty bleach bottle, a Cool Whip container, several plastic bags, and a chips bag – a small portion of the trash that I passed on the beach. This was enough to remind me that issues such as this can be fixed, if we all work to try to keep our own beaches clean. Most of us have seen the movie Wall-E. If you were like me, when you saw how the movie depicted the trash left by the humans before they left on ships, you probably thought, "That will never happen to us." Although Wall-E exaggerated this concept (let's hope…), the crux of the problem is still there. If we treat our planet like a garbage dump by throwing anything anywhere, then there will always be sunsets, hikes up mountains, and trips to the beach that will be changed because of the trash that interrupts our experience. If we cannot begin to clean up these places and prevent more trash from being deposited here, then the only thing we will be doing is throwing away our chance to experience nature as it was intended. We will always assume in conservation biology that all ecosystems are impacted by humanity – my hope is that the impact that we leave is a positive one.